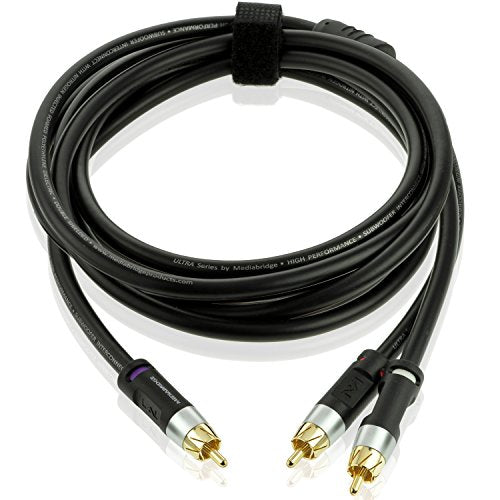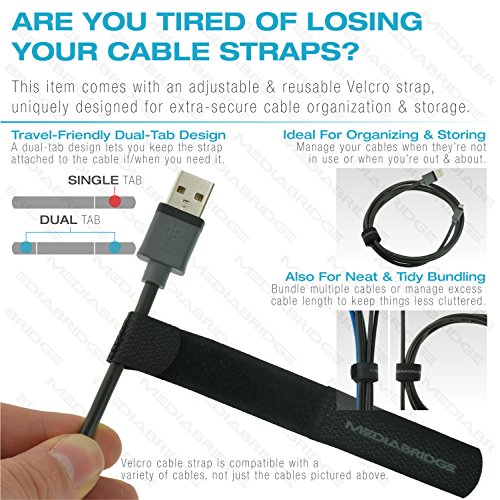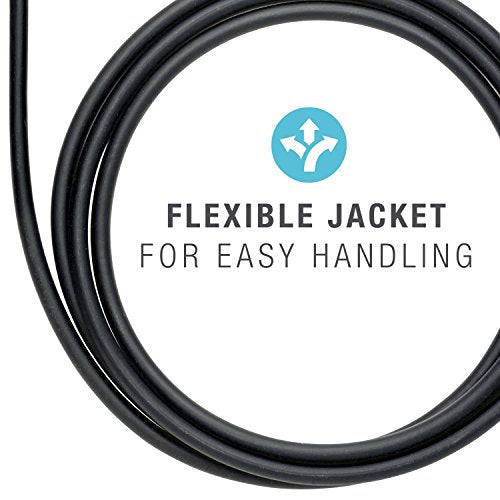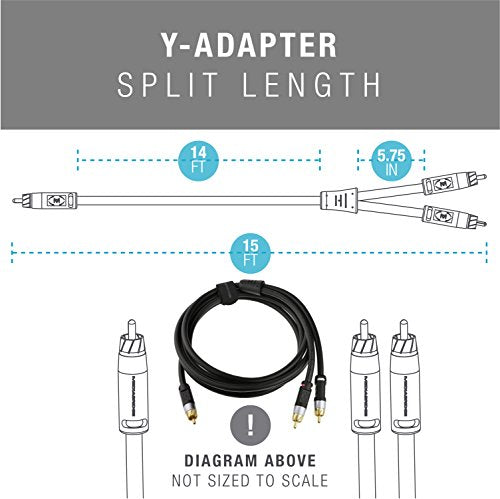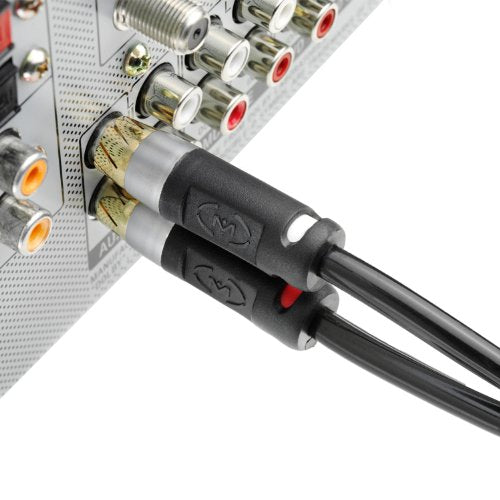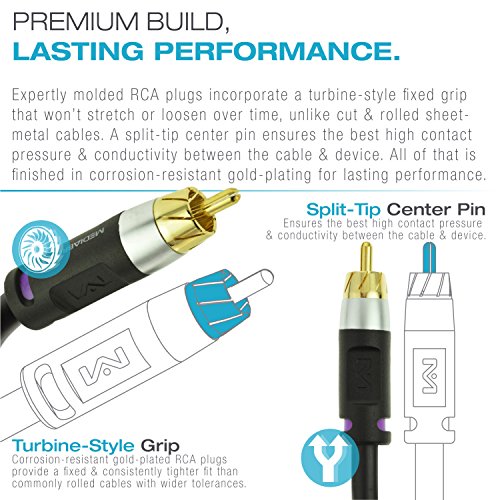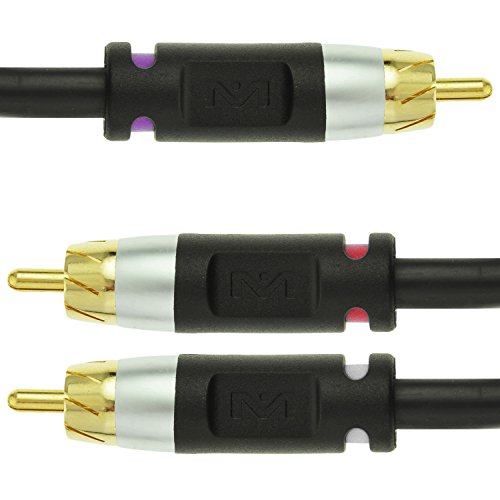 Mediabridgeâ"?Ultra Series RCA Y-Adapter (15 Feet) - 1-Male to 2-Male for Digital Audio or Subwoofer - Dual Shielded with RCA to RCA Gold-Plated Connectors - Black - (Part# CYA-1M2M-15B)
Brand: Mediabridge
Color: 15 Feet, Black
Features:
Ideal for connecting a TV, CD player, DVD player or other RCA-enabled device to the left and right audio ports of a subwoofer or amplifier, while offering excellent bass response and flexibility.
A simple Y-Adapter can open up a whole new world of possibilities for your audio components. This adapter splits your audio components for a genuine surround sound experience (no extra cables necessary).
Low-loss, wide spectrum coaxial cable great for the low-frequency signals produced by subwoofers, allowing for deep and precise audio quality. Split-tip center pins ensure high contact pressure and signal strength, while unique gripped molding and corrosion-resistant gold-plated RCA connectors provide a consistently tighter fit than commonly rolled cables with wider tolerances.
Built with braided copper shielding, aluminum Mylar shielding and gas injected foam dielectric, for protection against the hum/static encountered when multiple devices are in close proximity of each other.
Finished in a heavy-duty, yet flexible PVC jacket with color coding, for easy routing, quick installs and maximum signal transfer, so your audio components deliver all the performance you expect.
Binding: Electronics
model number: CYA-1M2M-15B
Part Number: CYA-1M2M-15B
Details: Mediabridge Ultra Series RCA Y-Adapter - 1-male to 2-male connects a TV, CD/DVD player or other rca-enabled device to the left & right audio ports of a subwoofer or amplifier. The Y-Adapter has 1-male to 2-male RCA connectors, which splits audio components for a Genuine surround sound experience (no extra cables needed). the Low-loss, wide spectrum coaxial cable is the ideal medium for low-frequency signals produced by subwoofers, providing Deep & precise sound quality. Dual-shielded with braided copper shielding, aluminum Mylar shielding & gas injected foam dielectric, for natural sounds & rejection of hum/static that occurs when devices are placed near each other. Split-tip center pins ensure high contact pressure & conductivity. Uniquely gripped Color-coded molds & corrosion-resistant gold-plated connectors have tighter fits than commonly rolled cables with wider tolerances. Ultra Series cables are made from heavy-duty materials for a pro-grade output. Finished in a durable, yet pliable PVC jacket for easy installs. Product Features - connects rca-enabled devices to the left & right audio ports of a subwoofer speaker or amplifier - 1-male to 2-male RCA connectors, which acts as a splitter for audio components (no extra cables needed) - dual-shielded coaxial cable with braided copper shielding, aluminum Mylar shielding & gas injected foam dielectric - low energy loss & RF/EM rejection - corrosion-resistant gold-plated connectors with split-tip center pins - tough, yet flexible PVC jacket compatibility devices with RCA ports, like a TV, CD/DVD player, subwoofer & amplifier installation plug-&-play: the cable is ready to use, once each end is connected to its respective port on a compatible unit
EAN: 0813077015439
Package Dimensions: 7.5 x 7.4 x 0.2 inches